Within the pack you'll find: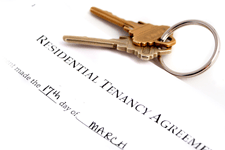 A tenant application form which you should use to find out as much information about the prospective tenant before they move in. As part of the vetting process there are 2 letters to use to get references for your tenant, one letter for a reference from the tenants employer and one letter for a reference from a previous landlord.
An assured shorthold tenancy agreement (AST) which should be signed by landlord and tenant(s). The most reliable way to get paid by your tenant is by standing order, we've included one in the pack, which you should ask your tenant to complete and send off to their bank. A rent receipt template that can be used as often as you need, print it out and fill it in by hand or fill it in on your PC and email it to your tenant.
You'll also find a deed of guarantee, and an inventory checklist which is especially useful if you are letting a furnished property. The inventory makes provision for the condition of the item on your checklist, it is advisable you complete the inventory checklist with your tenant on the day they move in.
We have also included the following precautionary documents; a notice of late payment which can be issued as soon as you find a payment is late, a section 21a, section 21b and a section 8 notice are also included.